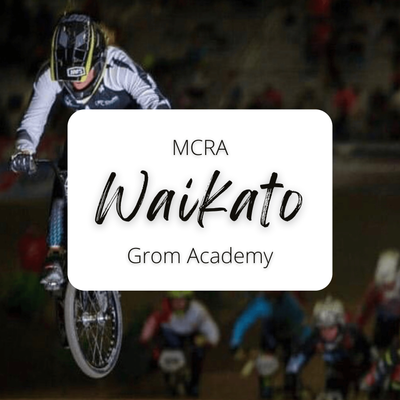 WAIKATO GROM ACADEMY | 2023
MC RACE ACADEMY
$517.50
WELCOME TO OUR MCRA GROM ACADEMY!
Please note this payment is for 10 Training Sessions INCLUDING GST
BMX racing is all about progression, something we all like to see from season to season! This progression needs to be started at a young age, and done the right way. Creating solid fundamentals in this sport is key to moving forward and keeping up.
At the MC Race Academy we pride ourselves on coaching in the most effective way with every age and stage, and the Grom Academy is the perfect place to ride consistently with our coaches and increase your skill level.
If there is a further weather cancellation, training sessions will be made up for either during a weekend or after completing your block. If the situation arises where this is unable to be done, a refund will be provided for that session.
SKU: 10005